Table of Contents
Crimosoft Office
Hints
Option Word à changer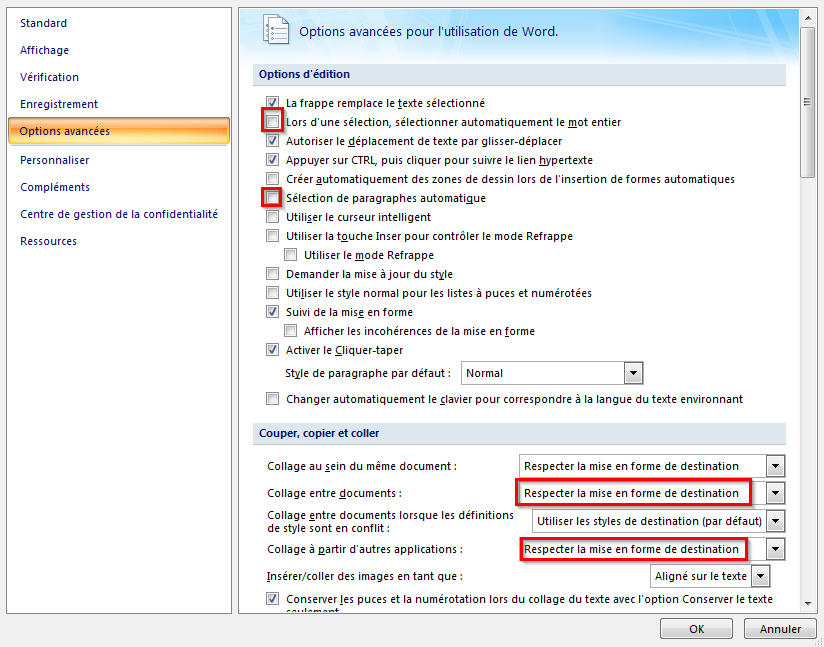 Définir une macro générale et la linker à un bouton
Exemple : récupérer le répertoire du document et le mettre dans le presse-papier.
Créer une macro VBA
Afficher le ruban développeur si nécessaire. (Menu office > Option word > cocher Afficher le ruban développeur)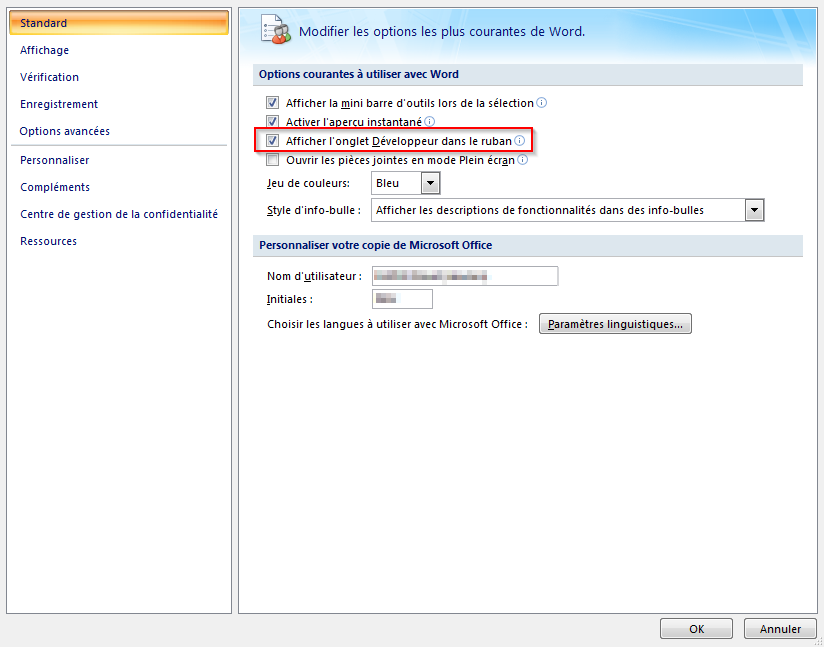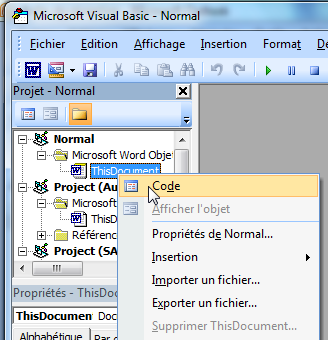 Ouvrir l'éditeur vba (depuis l'onglet développeur) puis sélectionner le nœud racine de Word. Copier le code suivant :
Sub Plop()
 
'Get current document path and puts it into the clipboard
 
Dim clipboard As MSForms.DataObject
Set clipboard = New MSForms.DataObject
clipboard.SetText ActiveDocument.Path
clipboard.PutInClipboard
 
'MsgBox ActiveDocument.Path
 
End Sub
Ajouter un bouton à la barre d'accès rapide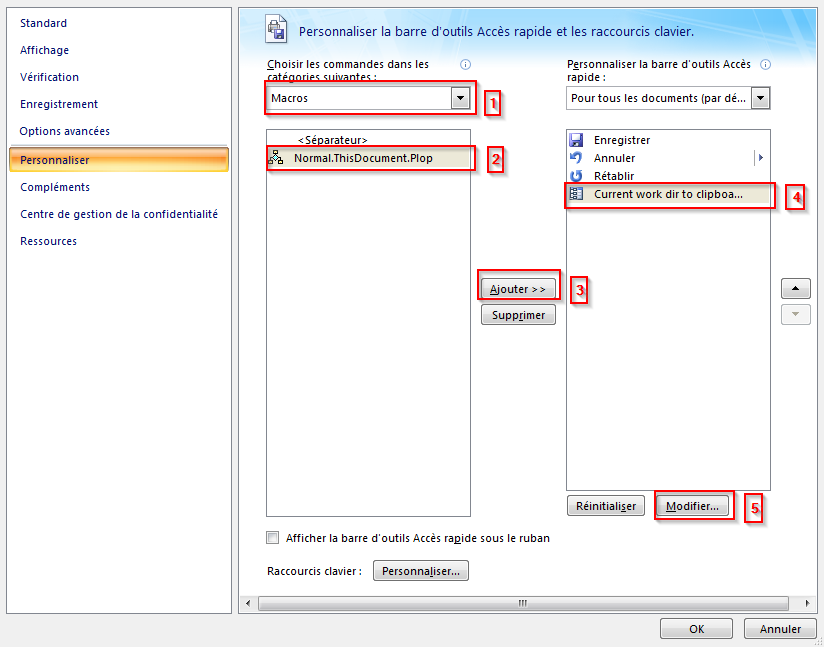 Select "Macro" inthe list

Select the created macro

Add to displayed list

Select the displayed macro

Click to edit icon and title
Impossible de dissocier un groupe d'objets
La cause principale qui empêche de dissocier un groupe d'objets (les entrées de menu sont grisées) c'est le fait qu'il soit "aligné par rapport au texte". Pour débloquer la situation il faut changer la "position" : sélectionner le groupe, sélectionner une position "avec habillage du texte" dans l'onglet "Format" du ruban.